Benny Hill Show 8-DVD Box Set Review
by Andreas Millinger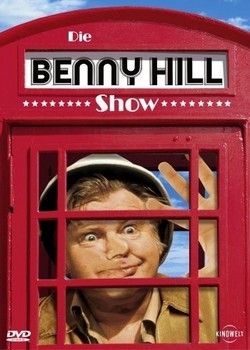 Here is a fan review of an 8-DVD Box Set released for the german market. Andreas Millinger was kind enough to pass this along for me to post. I apologize to Andreas for not having posted it sooner, but I recently upgraded to Windows 7 and this takes time. Look further down the page for some scans of the DVD Digipak Andeas sent along so we could get a better gander at this DVD. So, a special thanks to Andreas for this review. Enjoy!
---